Free UK Shipping
On all orders over £150.00 + VAT
Easy Returns
We have a 14 Day return Policy
Warranty
Minimum 1 Year Parts Warranty
SSL Secured Checkout
Your data is secured & protected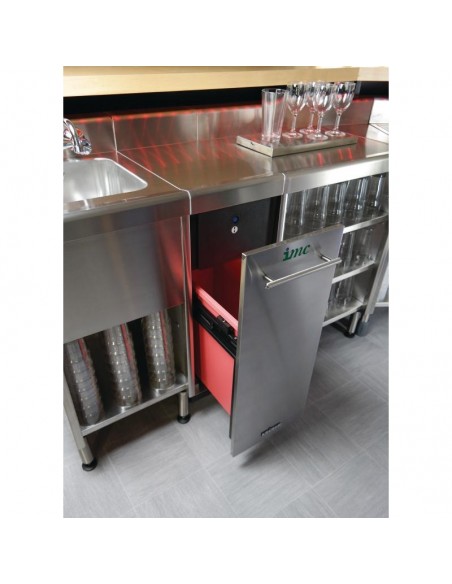 IMC Mini Waste Compactor 156Ltr
Stainless Steel 156Ltr
The Next Day Catering Price Match Guarantee ensures we won't be beaten on price. We'll match the product prices of key online and local competitors.
Call us on: 0344 8754875 Email: [email protected]
We have the most competitive leasing rates on catering equipment from the very best lenders in the country giving you piece of mind that you are in safe hands. Finance can be put in place within a few hours and the goods can be with you in a matter of days. 
The MC Mini Compactor series are fully integrated compactors with touch button operation and remarkably quiet operation helping you to dispose of and compact waste in silence. The stainless steel compactor absorbs all of your recycling waste and its hyper crush facility gives you optimum compaction allowing you to continue to fill the bin several times over reducing the number of trips to the outside bin and saving you time. Perfect for venues with limited space such as bars cafes and small restaurants.
Absorbs 156 litres of uncrushed recycling eg plastics food packaging card paper drink cans food tins
Energy efficient hyper crush mode maintaining compaction force without the use of energy
Average 85% compaction ratio (depending on material type)
Stainless Steel Door and Exterior
Plug fitted Yes
Featured Product New
Height 810
Width 300