Free UK Shipping
On all orders over £99.00 + VAT
Easy Returns
We have a 14 Day return Policy
Warranty
Minimum 1 Year Parts Warranty
SSL Secured Checkout
Your data is secured & protected
Basix Knee Operated Hands Free Wash Sink & Tap, Stainless Steel
Excl. VAT
Add £366.61 more to your basket to use finance option
Size: 495(H) x 440(W) x 345(D)mm With splashback
The Next Day Catering Price Match Guarantee ensures we won't be beaten on price. We'll match the product prices of key online and local competitors.
Call us on: 0344 8754875 Email: [email protected]
We have the most competitive leasing rates on catering equipment from the very best lenders in the country giving you piece of mind that you are in safe hands. Finance can be put in place within a few hours and the goods can be with you in a matter of days. 
his completely hands free sink is operated by your knee making it hygienic to use and germs from your hands don't get onto any taps or buttons reducing cross contamination and increasing hygiene. Hands free sinks are perfect for use in environments where food contamination is likely such as Hospitals, Canteen, Butchers or Commercial Kitchens. This stainless steel sink from Mechline is top of the range and easy to clean.
Product features
Stainless steel bowl complete with drain boss pre mixer valve and spout
Push Front Panel with hip or knee
Supplied pre-assembled with tap
Dimensions: O/D: 300 x 320 x 195mm   Bowl: 260 dia x 150mm deep
Material Stainless steel
Weight 4kg
BaSix Hand Wash Station. 'Push-Front', Hands-Free operation. Includes fixed spout, M-MX91 manual mixer, water hose & tap hole stopper
FEATURES & BENEFITS • Range of hygienic hand washing solutions. • Helps operations meet their requirement to provide hand-washing stations on site. • Good and safe habits are more easily followed and enforced.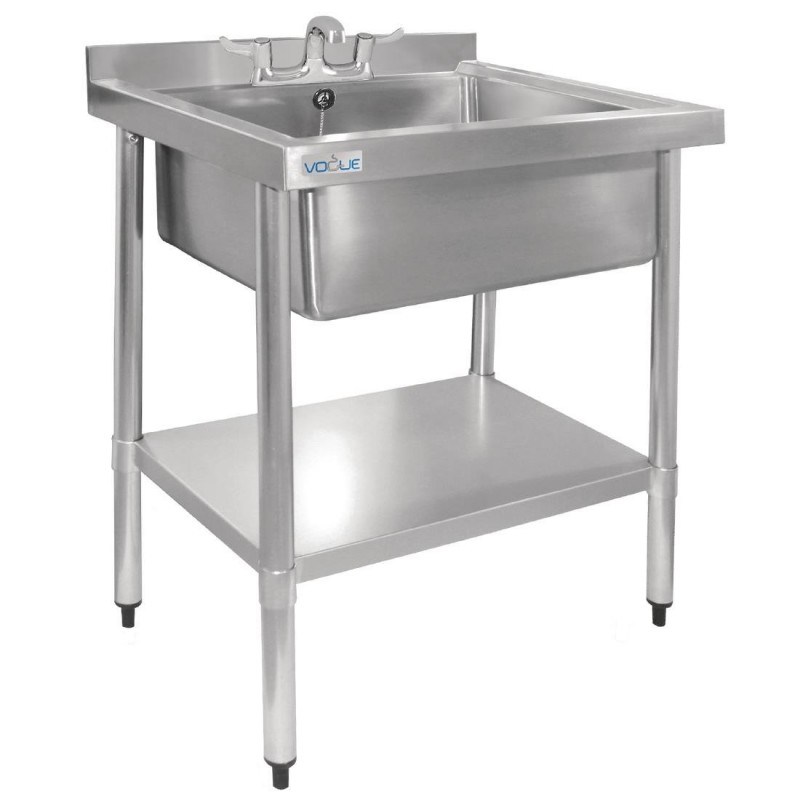 Sinks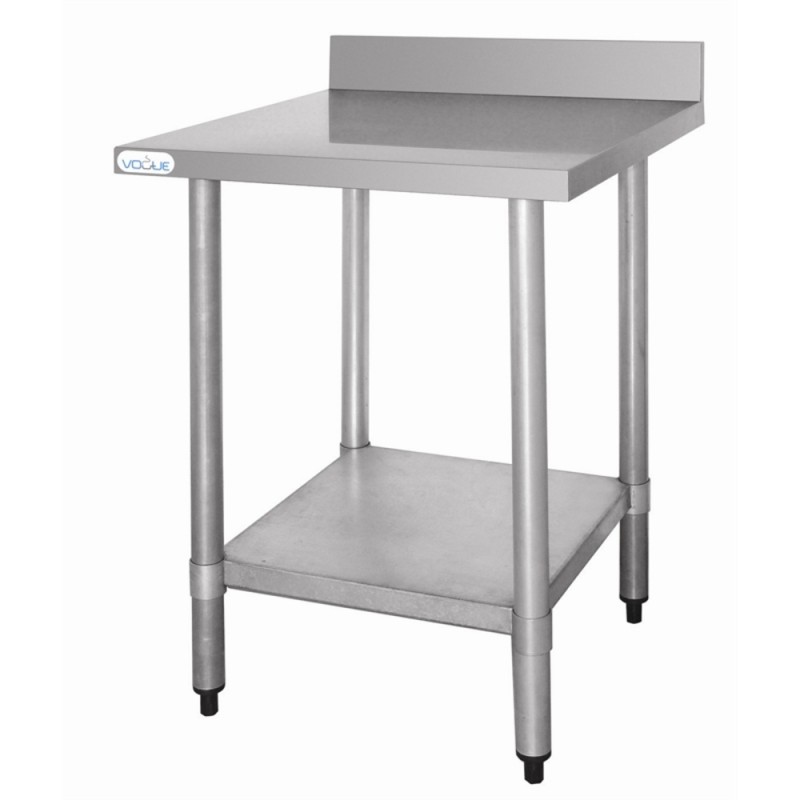 Tables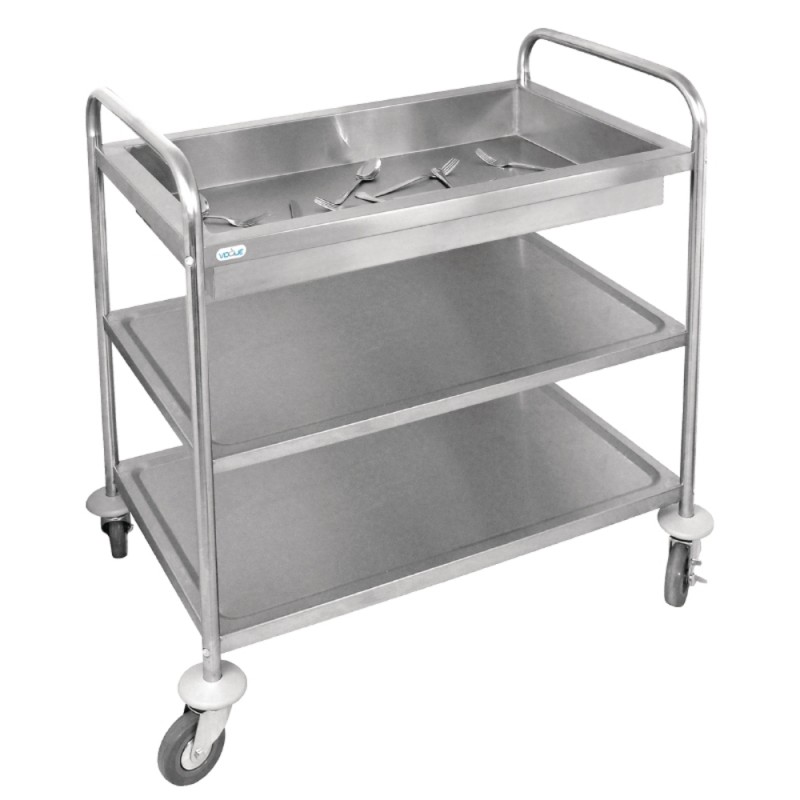 Trolleys
Shelves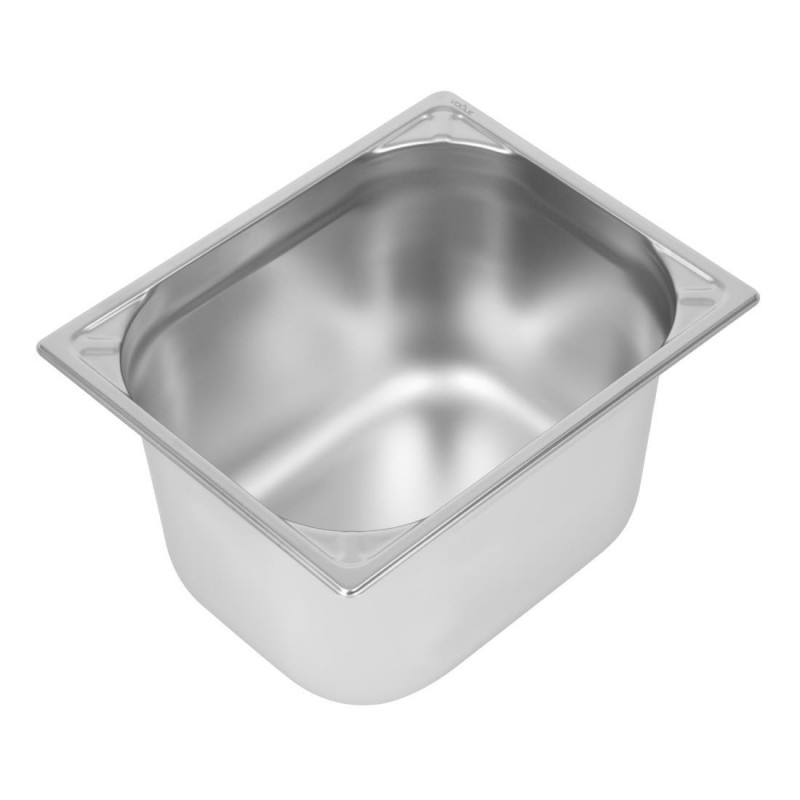 Gastronorms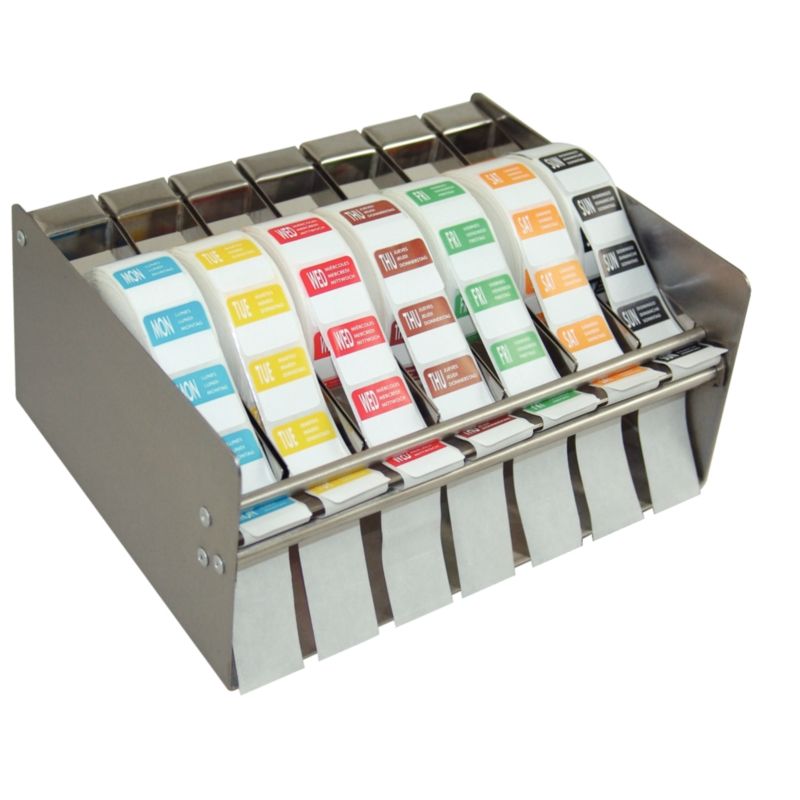 Label Dispensers
Vogue is an award-winning commercial catering equipment manufacturer with an abundance of products ranging from kitchen utensils and kitchenware to consumables, as well as an impressive range of stainless steel appliances. With over 1400 products to choose from, you are spoiled for choice when it comes to Vogue's pots and pans, clearing trolleys, tab grabbers and gastronorms. All of Vogue's equipment can be leased over a period of 3 or 4 years to allow you to spread the cost while you receive your order within few days.